I haven't done one of these for a long time and it was about time I wished for some books... you know like I do every day... LOL
Here are a few on my list: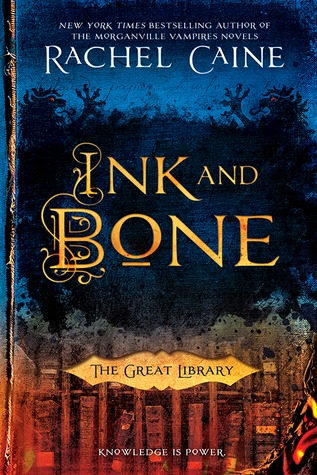 Ink and Bone
by Rachel Caine
Series: The Great Library #1
352 p.
Publisher: NAL
To Be Published: 7/7/15
In an exhilarating new series, New York Times bestselling author Rachel Caine rewrites history, creating a dangerous world where the Great Library of Alexandria has survived the test of time.…
Ruthless and supremely powerful, the Great Library is now a presence in every major city, governing the flow of knowledge to the masses. Alchemy allows the Library to deliver the content of the greatest works of history instantly—but the personal ownership of books is expressly forbidden.
Jess Brightwell believes in the value of the Library, but the majority of his knowledge comes from illegal books obtained by his family, who are involved in the thriving black market. Jess has been sent to be his family's spy, but his loyalties are tested in the final months of his training to enter the Library's service.
When he inadvertently commits heresy by creating a device that could change the world, Jess discovers that those who control the Great Library believe that knowledge is more valuable than any human life—and soon both heretics and books will burn.…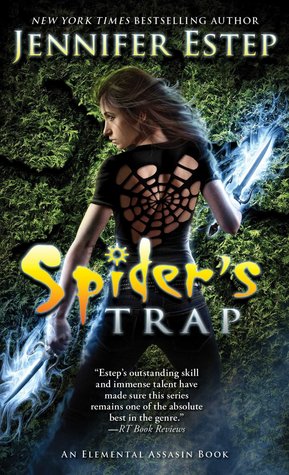 Spider's Trap
by Jennifer Estep
Series: Elemental Assassin #13
384 p.
Publisher: Pocket Books
To Be Published: 7/28/15
Keep your friends close but your enemies within stabbing distance.
One important lesson I've learned in the assassination business is that to be the best you have to roll with the punches. Now that I'm queen of Ashland's underworld—by default, not by choice—a lot more punches are being thrown my way. But I suppose that's the price of victory for taking down some of the underworld's top dogs. Good thing I have my Ice and Stone magic to help me survive my volatile new position. Just when I think things are finally settling down, someone tries to murder me during a hush-hush underworld meeting. But the real surprise is how strangely familiar my shadowy assailant seems to be.

My job is to maintain order among killers, crooks, and thieves, and soon I'm embroiled in a bloody game where the ability to keep secrets could be the greatest superpower of all. My enemies have all sharpened their knives and laid their traps, waiting for me to fall. But this Spider weaves her own webs of death…
So what are you wishing for? :)