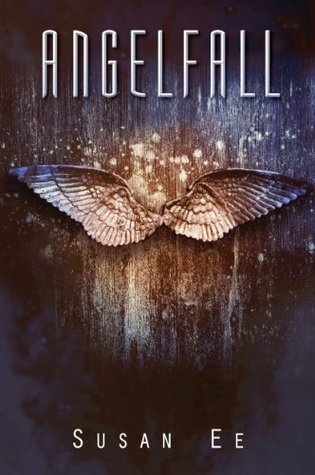 Series: Penryn & the End of Days #1
288 p.
Published: 8/28/15
Publisher: Skyscape
Source: NetGalley for review
It's been six weeks since the angels of the apocalypse destroyed the world as we know it. Only pockets of humanity remain.

Savage street gangs rule the day while fear and superstition rule the night.

When angels fly away with a helpless girl, her seventeen-year-old sister Penryn will do anything to get her back...
My thoughts:
I've heard about this one for quite a while. People raved about it and so my curiosity grew. I decided to wait until more of the series came out but I couldn't wait any longer when this one came up on NetGalley. Yea, okay, I want to read this one!
I have to admit that it took me a bit to really get into the story. We are thrown into the dystopian landscape without much fanfare. Questions abound but as you follow Penryn and she finds her mission, it is easy to slip within these pages and find yourself worried about her and even her angel friend... even if we don't know for sure if he is a friend.
While it still felt as if I wanted a bit more explanation of what was going on, a bit more exploration into this world, I was still engaged and had trouble putting the book down. It's only more than a couple of hundred pages and those pages go fast. I would have loved a much longer book by the end of this one. While it wasn't exactly a cliffie, it left much uncertainty for the next book. 600 pg book (or more)? Please... if it is good, no problems here! :D Most of you reading this would feel the same way. Oh well, I guess I have to locate the next book.
I give this book 4 stars. It was engaging and just enough possible romance to satisfy those that crave it. It didn't concentrate on it because there was so much action, so I would consider this one more YA UF than PNR. I also recommend it to those that enjoy dystopian books.