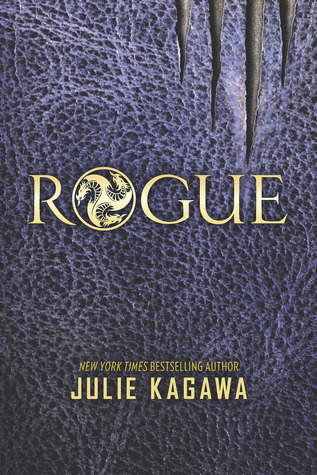 Series: The Talon Saga #2
12 hrs. 29 min.
Unabridged
Narrators: Caitlin Davies, MacLeod Davies, Chris Patton, and Tristan Morris
Publisher: Blackstone Audio
Published: 4/28/15
Source: Audiobook Jukebox for review
Ember Hill left the dragon organization Talon to take her chances with rebel dragon Cobalt and his crew of rogues. But Ember can't forget the sacrifice made for her by the human boy who could have killed her—Garret Xavier Sebastian, a soldier of the dragonslaying Order of St. George, the boy who saved her from a Talon assassin, knowing that by doing so, he'd signed his own death warrant.

Determined to save Garret from execution, Ember must convince Cobalt to help her break into the Order's headquarters. With assassins after them and Ember's own brother helping Talon with the hunt, the rogues find an unexpected ally in Garret and a new perspective on the underground battle between Talon and St. George.

A reckoning is brewing and the secrets hidden by both sides are shocking and deadly. Soon Ember must decide: Should she retreat to fight another day…or start an all-out war?
My thoughts:
This audiobook is narrated by several people. While that may put some of you off, I have to say it was quite successful in this book. Each person took the chapter of their POV and it really separated the characters out in a clear manner. While I don't feel that it would have been confusing while reading it, the separation of each character in each voice really brought the book to life. Each narrator also embodied the characters easily and so it was easy to slip into this world while listening.
I was a bit disappointed in this telling as far as the romance goes. I admit I don't care for love triangles and although I expected one from the first book I was curious as to what direction she would take it. While on an emotional level I have to say the author still has me intrigued, I'm just not happy with the direction it is going. To me there is a logical winner and there isn't enough worldbuilding to let me see any other choice. In her other books there was a clear winner, in this one there still is not despite what I just said. While that is good for some people, I would rather see this triangle resolved rather than stretched out. However, that is only my opinion and others may see this same development as exciting.
I did enjoy the adventure itself and the harrowing aspects to the story. I expect a twist and I also expect it is one that Garrett is now investigating. I wonder if we are on the same page or if it takes a different turn than the one I'm expecting. Either way, I'll be waiting for the next installment of this series impatiently.
I give this book 3 1/2 stars. I recommend it to those that enjoy PNR YA and those that enjoy Kagawa's stories. I do seem to always enjoy her worldbuilding. I do recommend it on audio and don't let the multiple narrators discourage you from trying it.