Occasionally this happens to me. In this case I do think it was a question of timing...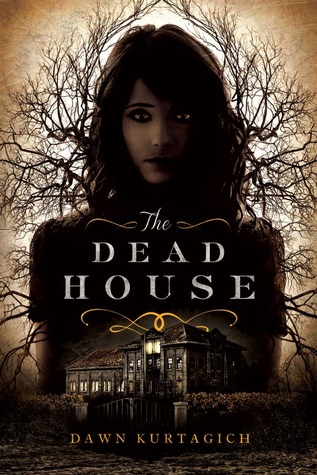 Standalone
432 p.
Published: 9/15/15
Publisher: Little Brown Books for Young Readers
Source: NetGalley and publisher for review
Over two decades have passed since the fire at Elmbridge High, an inferno that took the lives of three teenagers. Not much was known about the events leading up to the tragedy - only that one student, Carly Johnson, vanished without a trace...
...until a diary is found hidden in the ruins.
But the diary, badly scorched, does not belong to Carly Johnson. It belongs to Kaitlyn Johnson, a girl who shouldn't exist Who was Kaitlyn? Why did she come out only at night? What is her connection to Carly?
The case has been reopened. Police records are being reexamined: psychiatric reports, video footage, text messages, e-mails. And the diary.
The diary that paints a much more sinister version of events than was ever made publicly known.
My thoughts:
I don't dnf too often, but I did in this case. I also feel that it was a me not you kind of situation. The format was unusual but that also made it interesting. The diary format always takes me a while to get into the story and this was no exception. It was actually written as a case file with diary entries and that is what gave me problems.
I was fully getting into the story but the "notes" given by the investigator kept pulling me out of the story every time. Finally when another POV was introduced between the notes I just gave up. I actually think this would make an excellent movie and would really get into the telling of it easily in that form. As it was, I just couldn't keep myself in the creepiness of the story.
I do plan on trying it another time. I am a bit burned out and that probably played into this for me. I think when I'm ready to tackle something different, this may be on the top of the list.
Do not take my word for it,
Maja at the Nocturnal Library
has an excellent positive review of this book.