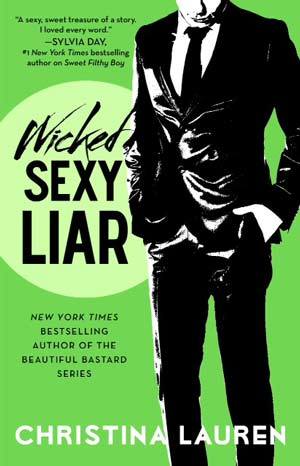 Series: Wild Seasons #4
384 p.
Publisher: Gallery Books
Published: 2/2/16
Source: From publisher for review
For two people ambivalent about dating and love, they sure get naked around each other an awful lot ...
London Hughes is very content to surf daily, tend bar, hang out with her group of friends, and slowly orient herself in the years after college. Everything's going great and according to the non-plan.
But when a wave knocks her for a loop one morning, then Luke Sutter's flirtatious smile knocks her for another that evening, she veers slightly off course…and into his path. Sure, he's a total player, but the Why not—it's only one night is a persistent voice in her ear.
For his part, Luke's been on hookup autopilot for so long that he rarely ever pauses to consider what he's doing. But after an amazing time with London, he realizes that he hasn't been moving on from a devastating heartbreak so much as he's been drifting to wherever—and whomever—the current takes him. With London he wants more.
Every relationship involves two people…plus their pasts. And as much as she enjoys her fling with Luke, when London learns about his past—more specifically, who's in it—everything becomes the brand of complicated she strives to avoid. It's up to Luke then to change some things in order to try and ensure he's not something she'll outright avoid as well.
My thoughts:
Well, from reading the book before this one, I knew I didn't have to read the previous books to get into this one. Although some of the nuances of the characters were a bit more pronounced (since I only read the book before this one) that only means I want to read the first books but you don't have to at all. You could totally slip into this book without reading any of the earlier ones.
I liked the romance and how it played out. Although you know it was going to be more than a one night stand for London, she didn't figure that out until later. Not a huge spoiler since you figure that out quite early. Luke was another matter, but I did enjoy his fall into love for London.
My biggest problems came toward the end. Luke needed to prove by his actions to be trustworthy, but he failed. HOWEVER, he did come around, but for that period of time I really wanted to kick some hiney. I will say that I believe this to be intentional to make it more realistic. So take that problem with a salt lick. :)
I give this book 4 stars. I've really been enjoying this contemporary romance and highly recommend the books (even the one's I haven't read YET) and I plan on reading the other 2.
The publisher has allowed me to giveaway one Wicked Sexy Liar book! US only. Just fill out the rafflecopter form below to enter to win.
Good Luck!