I've been asked by Pocket Books to spotlight some great holiday reads. In this group you will find something for every taste! Check some of them out. A few caught my attention. Hope to get to review some of them before the year is out.
Avoid crazed shopping crowds!
Keep calm and carry on at home with these great
Merr-
E
Holiday Treats from Pocket Star eBooks!
Tim Cratchit's Christmas Carol
by Jim Piecuch
Published: 11/17/14
$1.99
In A Christmas Carol, evil Scrooge was shown the error of his ways by three helpful ghosts and vowed to become a better person. Bob Cratchit and his family benefited most from Scrooge's change of tune—but what happened after the goose was given, and Scrooge resolved to turn over a new leaf?
Tim Cratchit's Christmas Carol shows us Tiny Tim as an adult. Having recovered from his childhood ailment, he began his career helping the poor but has since taken up practice as a doctor to London's wealthy elite. Though Tim leads a very successful life, he comes home at night to an empty house. But this holiday season, he's determined to fill his house with holiday cheer—and maybe even a wife.

When a single, determined young mother lands on Tim's doorstep with her ailing son, Tim is faced with a choice: stay ensconced in his comfortable life and secure doctor's practice, or take a leap of faith and reignite the fire lit under him by his mentor, Scrooge, that fateful Christmas so many years ago.
The Perfect Gift
by Dani-Lyn Alexander
Published: 11/17/14
$.99
'Tis the night before Christmas…and businessman and single father Jason is scrambling to find the dollhouse of the season for his seven-year-old daughter Emily. But when he finally strikes gold at an obscure toy store, he's met with resistance—literally, as a beautiful woman named Leah is grabbing onto the dollhouse box from the other side of the aisle, determined to get the same Christmas present for her own daughter.
Desperate not to let the other win, Jason and Leah forge a pact: stay together until they find the same dollhouse at a different toy store. It sounds simple, but ten stores and many hours later, they still come up empty. They might not be finding another dollhouse, but they sure are finding a lot to talk about and, as their mutual attraction grows, the unlikely pair finds the greatest holiday gift of all—love.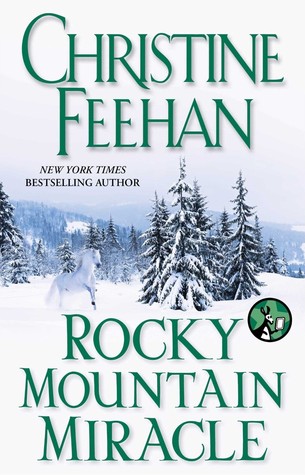 Rocky Mountain Miracle
by Christine Feehan
Published: 11/17/14
$3.99
When Cole Steele, a womanizer rumored to have killed his father, meets Maia Armstrong, a veterinarian rumored to practice magic, the sizzling romance could melt all the snow on his Wyoming ranch. And when an injured horse brings them together, Cole can't help but believe that Maia casts spells on animals—and men. What else could explain the burning passion he feels for her and the thawing of his heart just in time for Christmas?
AUTHOR:
Christine Feehan is the #1 New York Times bestselling author of thirty novels, including the Carpathians, the Ghostwalkers, the Leopard People, and the Drake Sisters series. Her books have been published in multiple languages and in many formats including palm pilot, audiobook, and ebook. She has been featured in Time magazine and Newsweek, and lives in Cobb, California. Please visit
http://www.christinefeehan.com/
Blond Cargo
by John Lansing
Published: 10/20/14
$5.99
Blond Cargo is the highly anticipated second Jack Bertolino installment from New York native and now Los Angeles author John Lansing. This gripping eBook from the former writer/producer of Walker, Texas Ranger and Co-Executive producer of the ABC series Scoundrels continues the story that began in The Devil's Necktie.

Jack Bertolino is back…in the sequel to John Lansing's bestseller The Devil's Necktie!

Jack's son, Chris, was the victim of a brutal murder attempt and Vincent Cardona, a mafia boss, provided information that helped Jack take down the perpetrator of the crime. Jack accepted the favor knowing there'd be blowback. In Blond Cargo, the mobster's daughter has gone missing and Cardona turned in his chit. Jack discovers that the young, blond mafia princess has been kidnapped and imprisoned while rich, politically connected men negotiate her value as a sex slave.

John Lansing taps into the real life world of cops, crime, drugs and murder in Blond Cargo to deliver another sizzling whodunit.
"An unyielding pace, vigorous characters and explosive ending."
—Kirkus Reviews
"A fantastic read…This extremely fast and well-thought-out thriller will remind some of James Patterson's early works."
—Suspense Magazine
"Blond Cargo an extraordinary, must-read detective thriller. Can't wait for the next installment! Look out Patterson, someone's gaining on you!"
—Amazon Reviewer
A Last Goodbye
by J.A. Jance
Published: 11/24/14
$.99
Find out where fan favorite Ali Reynolds' new adventure takes her in A Last Goodbye as New York Times bestselling author J.A. Jance brings her trademark breakneck pace to this fun and exciting e-novella, in which Ali Reynolds takes on double responsibilities as both sleuth and bride.
Ali Reynolds is finally getting married to her longtime love B. Simpson. They wanted a simple Christmas Eve wedding, but nothing is ever simple with Ali. Even as a motley crew of her friends—Leland Brooks, Sister Anselm, and others—descend on Vegas, the bride-to-be finds herself juggling last-minute wedding plans and a mystery in the form of a stray miniature dachshund. Ali's grandson rescues the little dog, but Ali's not in the market for a new pet right before her honeymoon, and leaves no stone unturned in hunting for the dog's owner. But what she finds is more than just a shaggy dog story…Bella's elderly owner has vanished, and her son seems to be behind it. So it's Ali and B. to the rescue—and still making it to the church on time!