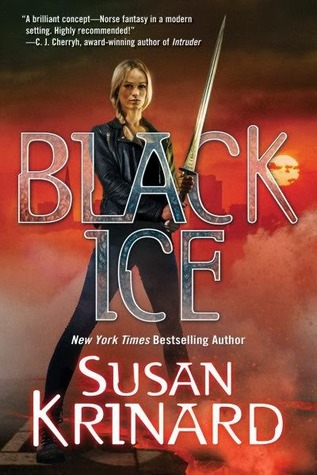 Series: Midgard #2
384 p.
Publisher: Tor Books
Published: 8/12/14
Source: From publisher for review
New York Times bestselling author Susan Krinard continues the thrilling urban fantasy series that began with Mist in Black Ice.
Centuries ago, all was lost in the Last Battle when the Norse gods and goddesses went to war. The elves, the giants, and the gods and goddesses themselves were all destroyed, leaving the Valkyrie known as Mist one of the only survivors.
Or so she thought.
The trickster god Loki has reappeared in San Francisco, and he has big plans for modern-day Earth. With few allies and fewer resources—but the eyes of the gods and goddesses of an old world upon her—it's up to Mist to stop him before history repeats itself.
My thoughts:
This is the second book in the Midgard series. It follows closely to what happened in the first book,
Mist,
and this should not be read out of order. If you are looking for action, then this is the series for you. While we had some hints of romance in the first book and it was continued in this book, I didn't feel connected to it. It just didn't quite have the same impact as it did in the first book. Mist's development continues in this story and I have enjoyed how much she has grown. I think this growth will continue as she becomes more comfortable with her power and how powerful she will become.
We also get introduced to a few secondary characters. I hope those get more developed as the series progresses. I can see a lot of potential with some of them. Right now they are all a bit underdeveloped but we just met them and we seemed to be in the midst of some battle when they came onto the scene. There are some animal characters that have personality and I look forward to learning more about them as well.
I give this book 3 stars. It is a good continuation to the big showdown you know is coming. I recommend it to those that enjoy UF with a lean toward fantasy as well as those that know their norse mythology.