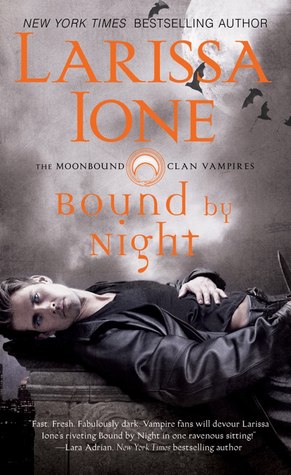 Series: MoonBound Clan Vampire #1
400p.
Publisher: Pocket Books
Available Now
Source: Publisher for review
A WOMAN OUT FOR BLOOD
Nicole Martin was only eight years old when the vampire slaves rose up in rebellion and killed her family. Now she devotes her life to finding a vaccine against vampirism, hoping to wipe out her memories—along with every bloodsucker on the planet. But there's one thing she cannot destroy: her searing, undeniable attraction for the one man she should hate and fear the most...
A VAMPIRE OUT FOR REVENGE
A member of the renegade vampire MoonBound Clan, Riker is haunted by demons of his own. When he recognizes Nicole and remembers how her family enslaved his loved ones, his heart burns for vengeance. But when he kidnaps Nicole and holds her in a secret lair, his mortal enemy becomes his soul obsession, his greatest temptation, and, perhaps, his only salvation—a hot-blooded lover who could heal him with her touch... or bury him forever.
My thoughts:
If you have been burnt out by vampire PNR but still want to see if there is something good out there, then I suggest trying this book. I haven't been too burnt out, but still haven't gravitated toward these kinds of stories lately. Still, I wanted to try this one since I was thinking about reading a PNR.
I tend to like my PNR mixed with UF. This one has lots of action and more importantly, especially for a PNR, has lots of great character development. This does have somewhat insta-attraction between our 2 lead characters, but not insta-love. The attraction made them stop and question things that they had always believed, but the work toward love lay ahead of them both. Nicole and Riker had to change before they could truly come together. There is frustration and lots of romantic tension, but it doesn't overwhelm the storyline as sometimes happens. So I have to say I did enjoy the romance in this story. I also like that it took us time to really get to know these characters. Also, there are some great side characters. I can't wait to read all their stories.
I give this book 4 1/2 stars. I enjoyed not only the characters but the worldbuilding within this storyline. I recommend it to those that enjoy PNR and those wanting to try vampires once again.