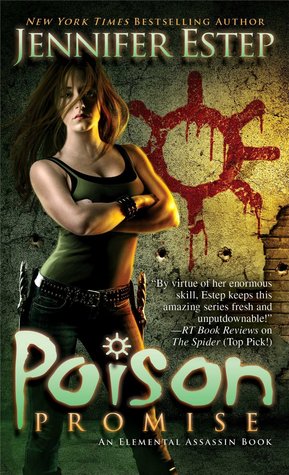 Series: Elemental Assassin #11
400p.
Publisher: Pocket Books
Published: 7/22/14
Source: From NetGalley and publisher for review
Gin Blanco is hard-nosed, sexy, and lethal. Nicknamed "The Spider," she's a stone elemental assassin who brings her unique mix of magic and tact to every assignment, no matter the target.
There's a new drug on the streets of Ashland, and its name "Burn" sums up the potent effect it has on its users. When one of her restaurant employees is threatened by dealers of the drug, Gin steps in to set things straight…
My thoughts:
Can you believe this is #11? I am still enjoying this series so much and this is a good addition to the series. I will do my best to not spoil it for anyone since I know that several of you aren't up to this book yet.
As we usually see in the series, Gin is up against a baddie who seems like he could get the best of her. And like the rest of the series I was sucked into the book and it didn't let go until I finished it. The pages flew by and in this book we end up with a new secondary character. I'm quite happy about that since I ended up liking him from close to the start. Don't want to give away more than that. As for the rest of the book, we do get a huge amount of information for the second story arc in the series. It is important and I was surprised we got so much. I think that arc is about to make it's way into being part of the main storyline.
I give this book 4 stars. This is a series I think at times can be read out of order, but I do not suggest it. The storyline arcs throughout the series makes more sense when read in order and so do the characters. Poison Promise is a great addition to the series and it will make you want more without having to indulge in the dreaded cliffie. I recommend the SERIES to people who enjoy UF.