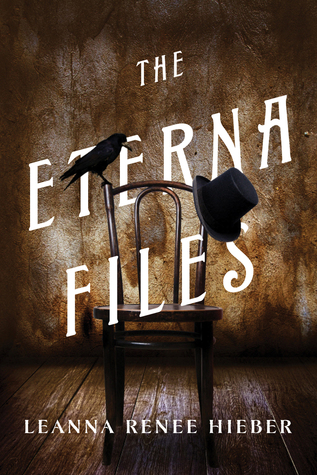 Series: Eterna Files #1
320 p.
Publisher: Tor Books
Published: Feb, 3 2015
Source: From NetGalley and publisher for review
London, 1882: Queen Victoria appoints Harold Spire of the Metropolitan Police to Special Branch Division Omega. Omega is to secretly investigate paranormal and supernatural events and persons. Spire, a skeptic driven to protect the helpless and see justice done, is the perfect man to lead the department, which employs scholars and scientists, assassins and con men, and a traveling circus. Spire's chief researcher is Rose Everhart, who believes fervently that there is more to the world than can be seen by mortal eyes.
Their first mission: find the Eterna Compound, which grants immortality. Catastrophe destroyed the hidden laboratory in New York City where Eterna was developed, but the Queen is convinced someone escaped—and has a sample of Eterna.
Also searching for Eterna is an American, Clara Templeton, who helped start the project after the assassination of Abraham Lincoln nearly destroyed her nation. Haunted by the ghost of her beloved, she is determined that the Eterna Compound—and the immortality it will convey—will be controlled by the United States, not Great Britain.
My thoughts:
I love this author's writing. Very descriptive and it really puts you into the scene. I love how she made the alternate history come to life and the various characters within. However, I did have a had time really connecting to this story at times. I was also captivated at times. It was a very uneven experience.
In some ways the narration seemed to jump around a bit. You get various POVs which do not meld together and I was able to easily separate who was talking and what was going on. The problem seemed to come with adding characters that have no current importance and background information that felt the same. While I did believe that that information would come in perfect use, it just didn't materialize within the story here.
I give this book 3 stars. While I did drift while reading parts of the book, other parts (especially the magical/ paranormal parts) seemed to have my total attention. I want to continue this series as I have complete confidence that the author will give me all the tools to totally put together this mystery. I recommend it to those that are fans of the author and like mysteries.