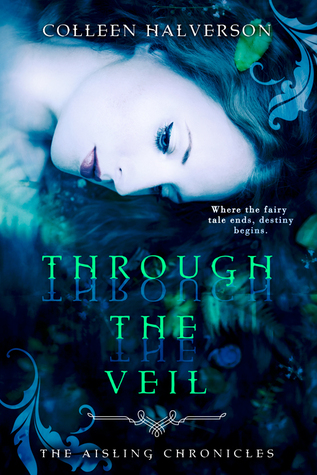 Series: Aisling Chronicles #1
400 p.
Publisher: Entangled Publishing
Published: 2/22/16
Source: NetGalley and publisher for review.
Elizabeth Tanner is no Tinkerbell, and her life is no fairy tale. Broke and drowning in student loans, the one thing she wants more than anything is a scholarship from the Trinity Foundation. But after the ancient Irish text she's studying turns out to be more than just a book, she becomes their prisoner instead. And when Trinity reveals Elizabeth is half-Fae, she finds herself at the center of a plot to save the magical races of Ireland from a brutal civil war.
As Commander of Trinity's elite warriors, Finn O'Connell isn't used to having his authority challenged. He doesn't know whether to punish or protect the infuriating young woman in his custody. When he discovers the Dark Fae want to use Elizabeth's abilities to control the source of all power in the universe, he'll risk everything to help her.
At the mercy of Trinity and enslaved to the Dark Fae, Elizabeth finds herself alone on the wrong side of an Irish myth thousands of years in the making. Refusing to be a pawn in their game, Elizabeth has to fight her way back to the man she loves, but to do so, she must wage her own war against the magic that binds her.
My thoughts:
I really liked the worldbuilding in this story. It goes from modern day America, to the fae realm to modern day Ireland. You have political in nature bad guys that aren't afraid of being murderous. You also have just plain ol' murderous bullies as well. As far as the good guys, those are easy to spot since they take the well being of people who are outside of themselves and their group as a whole. The lines are well drawn but it really enhances the story for me and it doesn't really make anything easier for Elizabeth, our heroine in this tale.
Elizabeth knows nothing of her origins but did not have an easy life. She is thrown into this world in a violent way but does not falter and, in fact, become the heroine, the damsel that saves herself. Yes, she had help, but she proved that she was strong not only in mind, but in spirit and body.
My biggest niggle in the whole story was the romance between Elizabeth and Finn. I could understand the attraction, but I did not really fall in love with this couple until the last part of the book. Then even with an asshat move on Finn's part, I enjoyed how Elizabeth confirmed their love in the end.
The book is complete, but leaves a door wide open for the next installment. I give this book 3 stars. It really got going in the last half of the book where I really became enamored with the story. I loved the secondary characters and I do want to continue the series as the books come out. I recommend it to those that enjoy adult PNR.