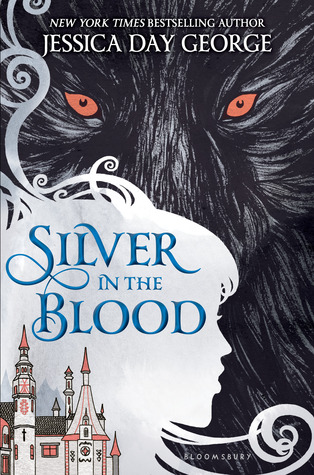 Series: Silver in the Blood #1
358 p.
Publisher: Bloomsbury USA
Published: 7/7/15
Source: NetGalley and publisher for review
Society girls from New York City circa 1890, Dacia and Lou never desired to know more about their lineage, instead preferring to gossip about the mysterious Romanian family that they barely knew. But upon turning seventeen, the girls must return to their homeland to meet their relatives, find proper husbands, and—most terrifyingly—learn the deep family secrets of The Claw, The Wing, and The Smoke. The Florescus, after all, are shape-shifters, and it is time for Dacia and Lou to fulfill the prophecy that demands their acceptance of this fate . . . or fight against this cruel inheritance with all their might.
With a gorgeous Romanian setting, stunning Parisian gowns, and dark brooding young men, readers will be swept up by this epic adventure of two girls in a battle for their lives.
My thoughts:
I really enjoyed the setting in this book. It is mostly set in Romania and there is a mystery to be solved. One that was maddenly present in the beginning since you knew that the knowledge was forthcoming, but very slowly. When you finally find out what the secret was the girls would be tangled with, it wasn't a surprise but it did lend another layer to the story that was needed.
The book was written simply and was a very quick read. It felt as it needed more depth to the main characters, Lou and Dacia and I had a hard time with how the POV shifted. Not so much to take me out of the story but enough to make me stop from time to time. Some of the shifts from the present to the recent past (as we get the information from another POV) didn't feel smooth and sometimes things just felt out of place. I think this is why it was simply written. If it was otherwise, the shifting elements would have become confusing. It just didn't feel smooth.
I give this book 3 stars. I really enjoyed the setting and not everything is resolved in this book. We are still left with questions which I do think that the forthcoming books will provide us with needed answers. I recommend this book to those that enjoy PNR YA and who want a different tale on the Dracula stories.