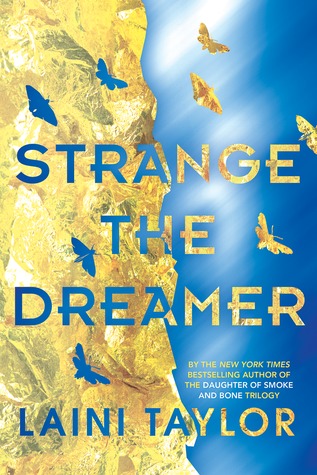 Strange the Dreamer
by Laini Taylor
528 p.
Publisher: Little, Brown Books for Young Readers
Published: 9/27/16
Strange the Dreamer is the story of:

the aftermath of a war between gods and mena mysterious city stripped of its namea mythic hero with blood on his handsa young librarian with a singular dreama girl every bit as perilous as she is imperiledalchemy and blood candy, nightmares and godspawn, moths and monsters, friendship and treachery, love and carnage.
Welcome to Weep.
What is on your wishlist this week?