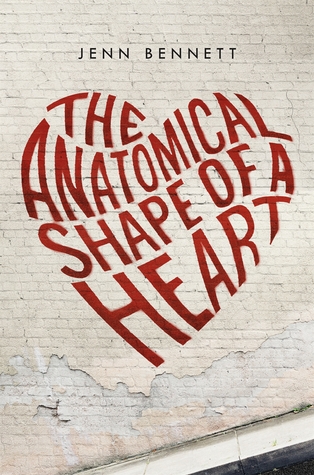 Standalone
304 p.
Publisher: Feiwel & Friends
Published: 11/3/15
Source: NetGalley and publisher for review
Artist Beatrix Adams knows exactly how she's spending the summer before her senior year. Determined to follow in Leonardo da Vinci's footsteps, she's ready to tackle the one thing that will give her an advantage in a museum-sponsored scholarship contest: drawing actual cadavers. But when she tries to sneak her way into the hospital's Willed Body program and misses the last metro train home, she meets a boy who turns her summer plans upside down.
Jack is charming, wildly attractive . . . and possibly one of San Francisco's most notorious graffiti artists. On midnight buses and city rooftops, Beatrix begins to see who Jack really is—and tries to uncover what he's hiding that leaves him so wounded. But will these secrets come back to haunt him? Or will the skeletons in Beatrix's own family's closet tear them apart?
My thoughts:
One thing that can get me to read contemporary fiction is art. This one has at least 2 artists in it so I knew I was good to go. Plus, Jen Bennett? I ADORED her Arcadia Bell series (adult) so picking this book up with those two things going for it was a no brainer.
I was not disappointed with this book. While there were things in it that made you want to check the Bex and Jack's IQ, there were also times when I thought... "well, they are more mature than I would have been!" Both have lots of love and compassion going for them so they make a great couple. I found the romance to be a bit fast but I wouldn't say it was insta-love. You really root for them in the end and yes, I will say this... you do get an HEA that feels solid.
I give this book 4 1/2 stars. If you enjoy contemporary with an arty slant, pick up this book! I would say that this is YA (both HS seniors) but it does deal with some adult issues. I would say this is for the older YA crowd as well as NA. I recommend it to those that enjoy a good contemporary romance.