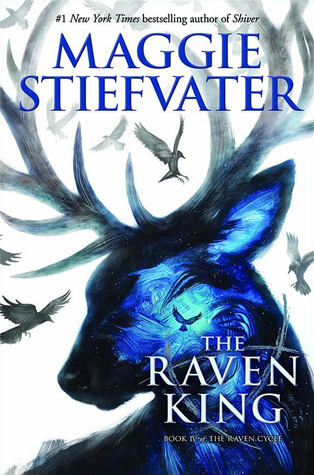 The Raven King
by Maggie Stiefvater
Series: The Raven Cycle #4
400 p.
Publisher: Scholastic Press
To Be Published: 4/26/16
The fourth and final installment in the spellbinding series from the irrepressible, #1 New York Times bestselling author Maggie Stiefvater.
All her life, Blue has been warned that she will cause her true love's death. She doesn't believe in true love and never thought this would be a problem, but as her life becomes caught up in the strange and sinister world of the Raven Boys, she's not so sure anymore.

I've loved this series on audio and hope to continue it that way. I have to know how it ends!
For those celebrating... Happy Thanksgiving! Everyone else... happy weekend! There won't be more posts until Monday and I'll have a Naughty or Nice Blog Tour post.
See ya Mon!
And before you go
I'd like to express my thanks to those that visit the blog as well as those I have come to know and call friend! So glad I got to "meet" many of you!