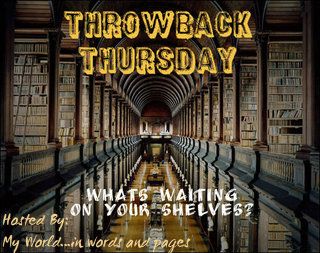 Meme hosted by Melissa
My World in Words and Pages
. It's about books that are already on the shelves and are waiting to be read. Go to her website to join in!
This is a book I've wanted to read ever sense it first came out. I finally got a copy when it was on a good sale (sale is long past) but I haven't had time to read it. The book?
Paranormalcy
by Kiersten White
Evie's always thought of herself as a normal teenager, even though she works for the International Paranormal Containment Agency, her ex-boyfriend is a faerie, she's falling for a shape-shifter, and she's the only person who can see through paranormals' glamours.
But Evie's about to realize that she may very well be at the center of a dark faerie prophecy promising destruction to all paranormal creatures.
So much for normal.

So, what book you couldn't wait to get still sits on your shelves or ereader?