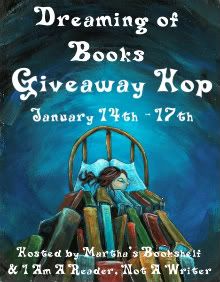 Here are the prizes for this giveaway! Sorry, but this one is US only.
All three of these books have the subject of dreams in the main part of their book.
Just fill out the form. Being a GFC follower earns you and extra entry
Giveaway is closed. Thanks for playing!
HERE is the complete list of participating blogs at I'm a Reader, Not a Writer!